Create your structure: Folders
Learn in this tutorial, how to create and manage your top folder structure.
---

Creating new folders
Use folders to structure your pages into logical areas. Navigate to the left folder panel (tip: slide with your finger from the left edge to the center) and tap + to add a new folder. Choose between a custom folder or some pre-defined examples: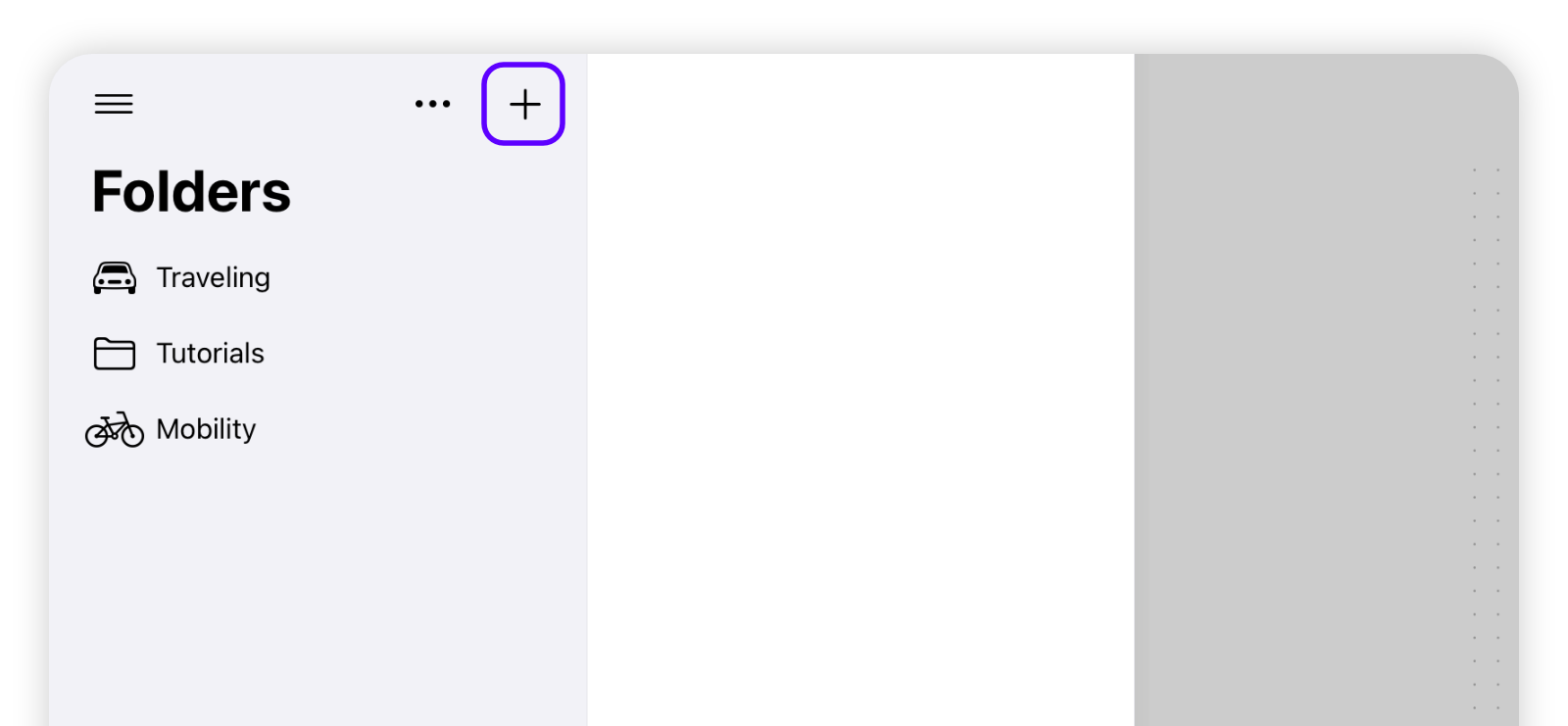 ---
Changing the folder icon
In order to change the folder icon, either slide the cell to the right or long-press on the cell to open the context menu. Afterwards, choose an icon from the selection.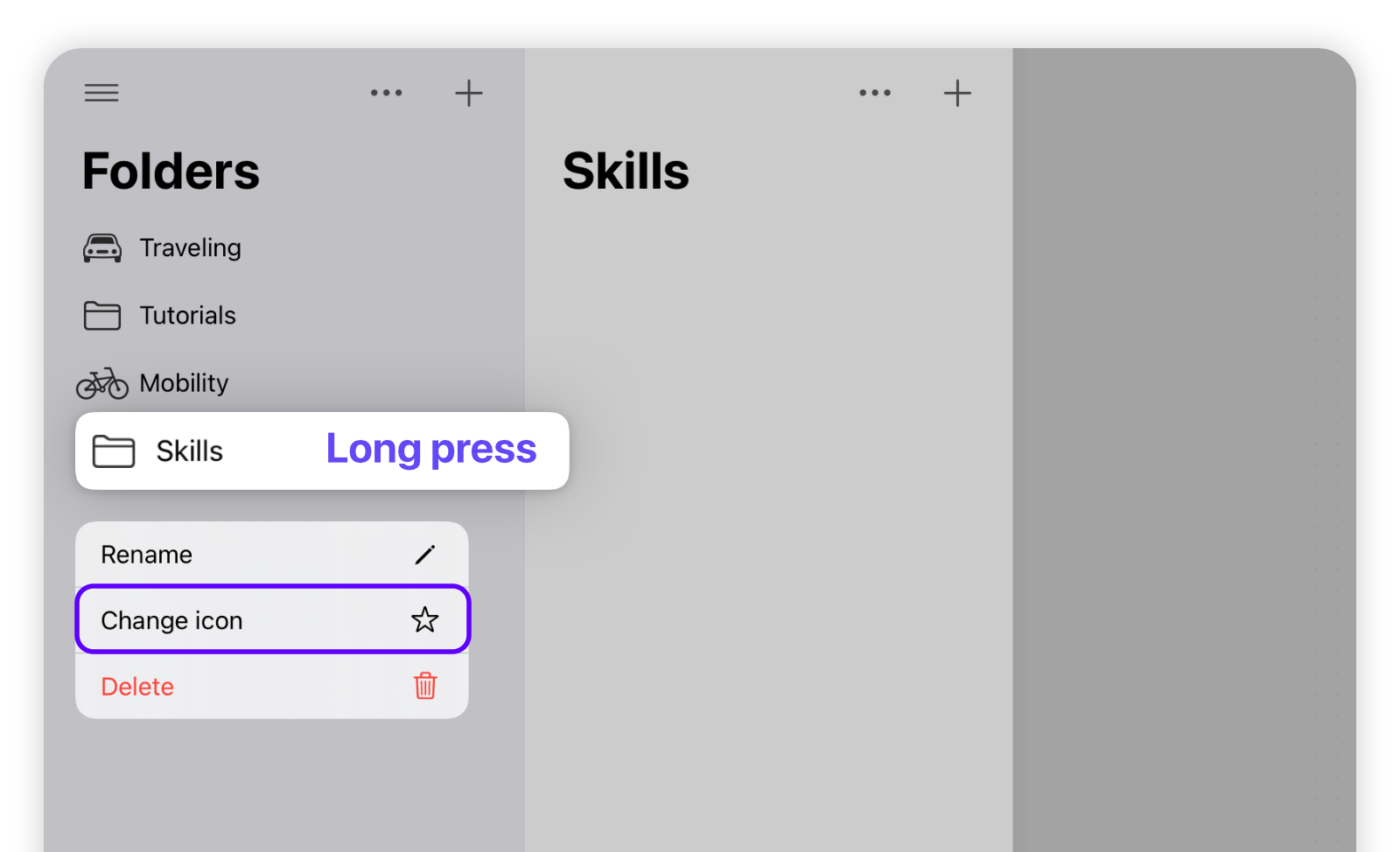 ---
Renaming or deleting your folder
In order to rename or delete your folder, access the options via the context menu (long-press on cell) or via the "Edit folders" menu.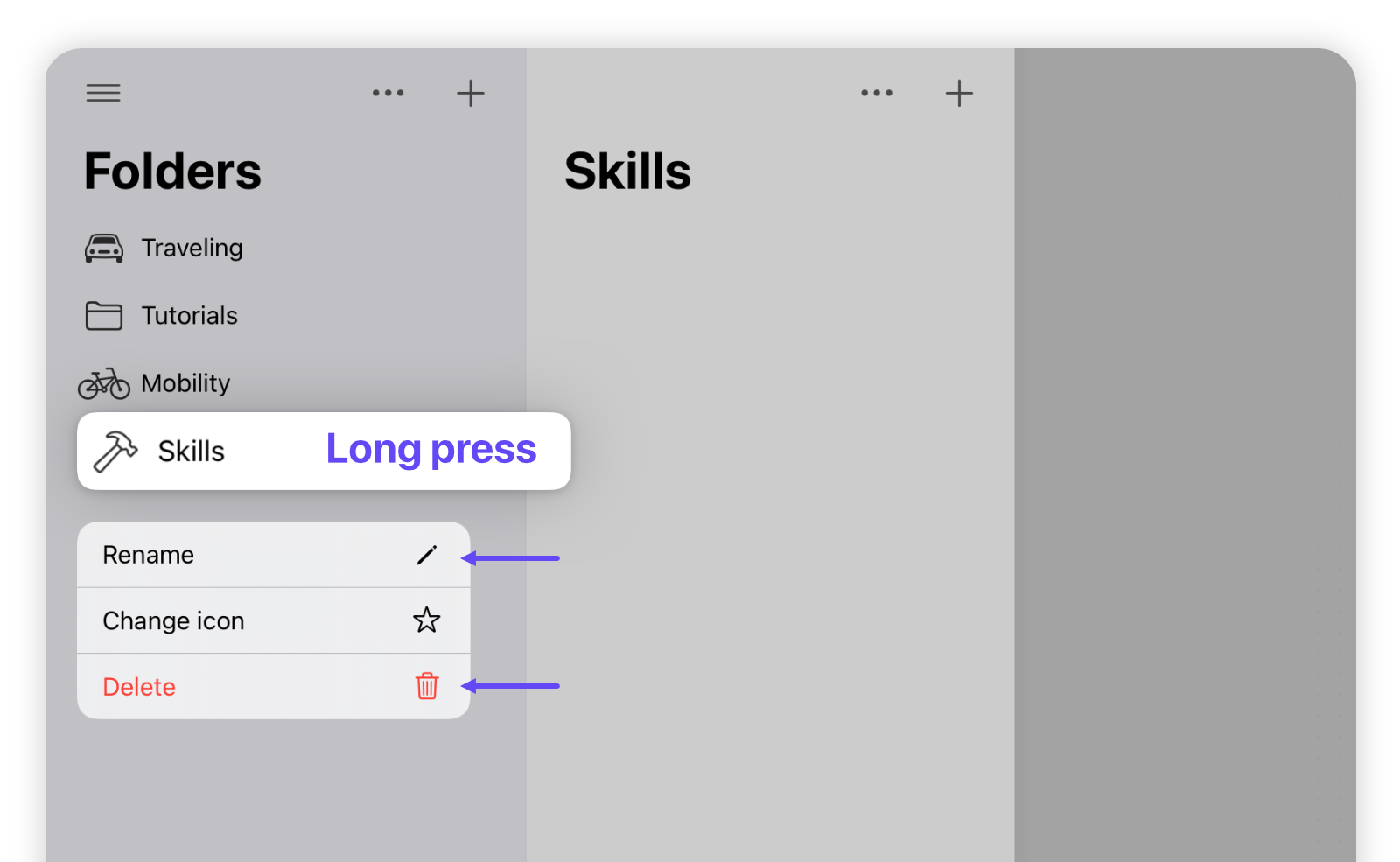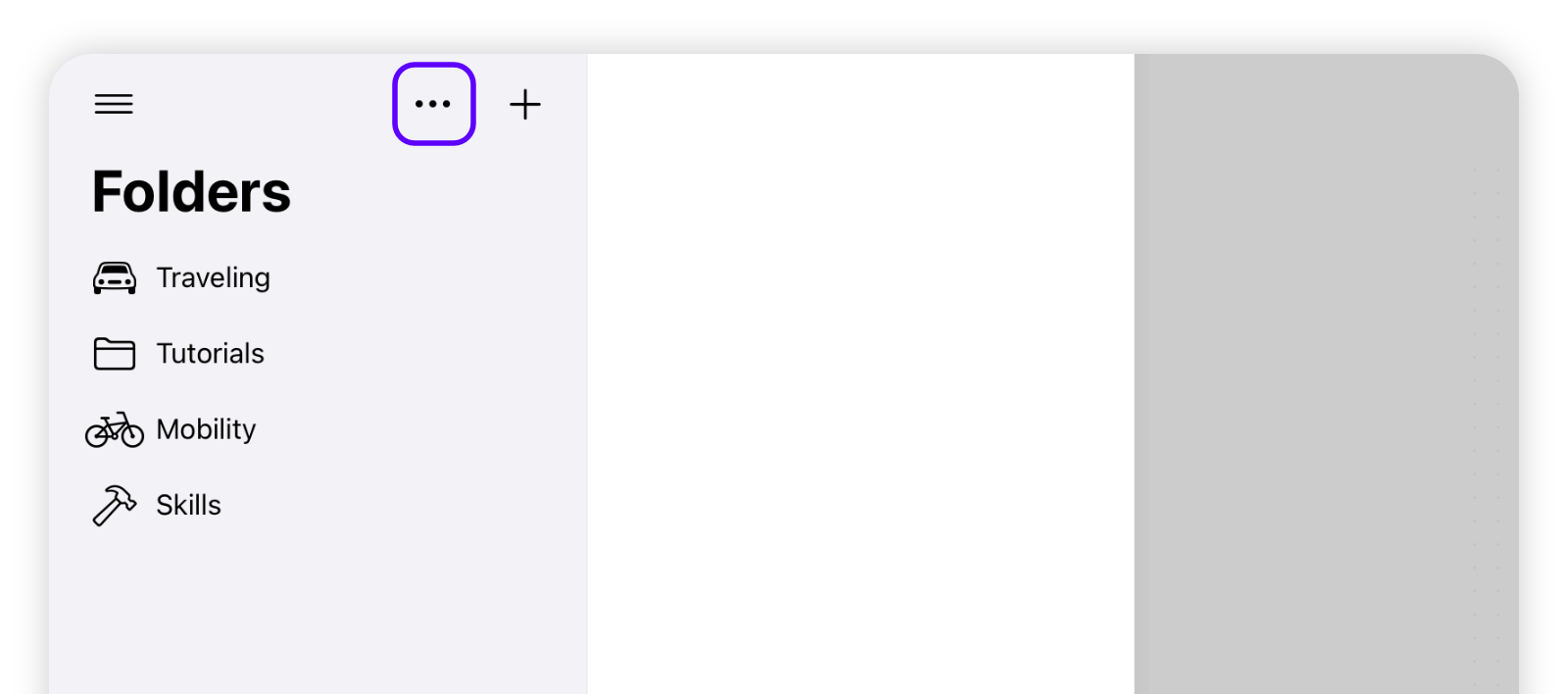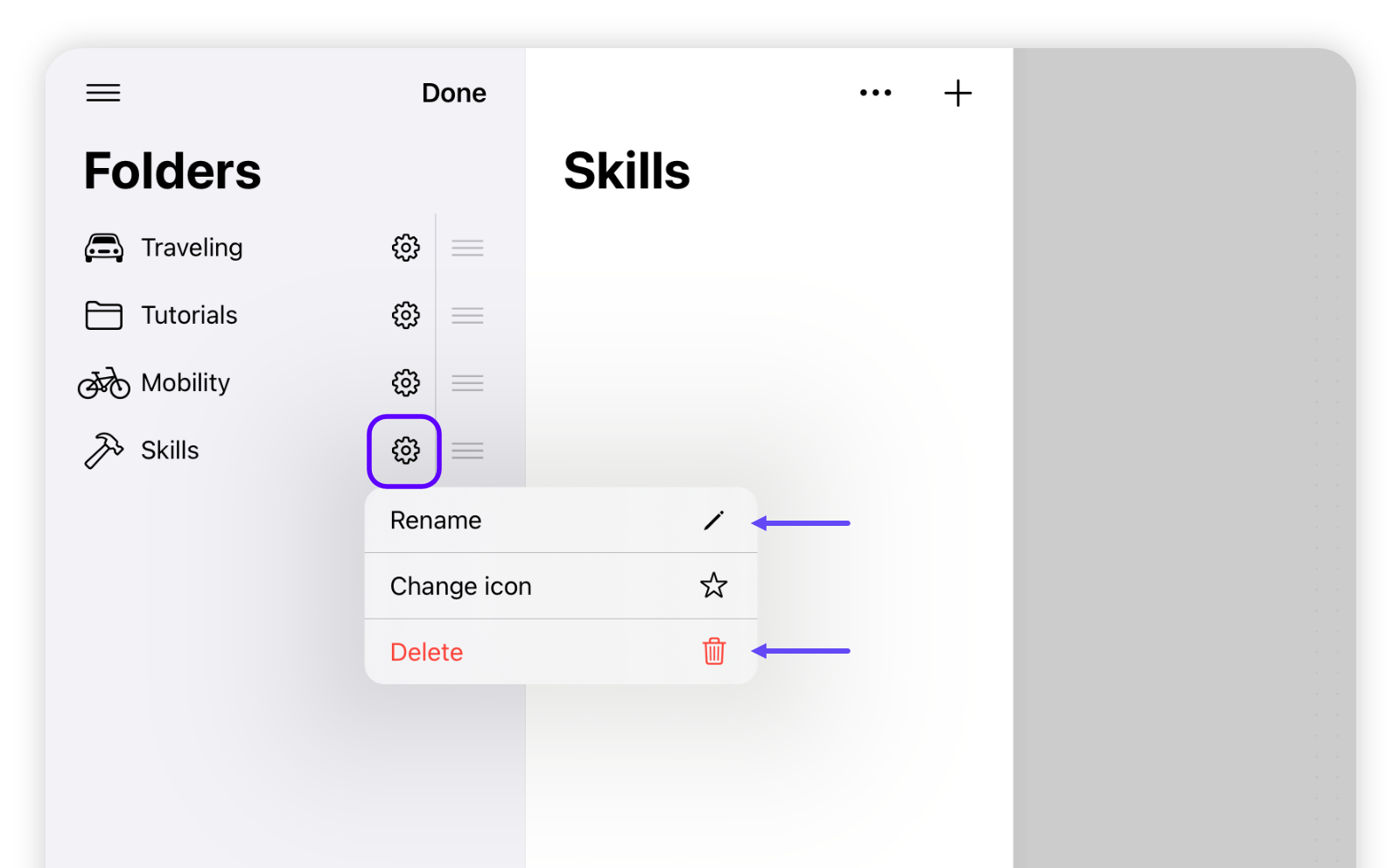 ---
Moving a folder
To move a folder around, simply long-press on a folder and move to the desired location. Alternatively, you can also move the folder via the "Edit folder" menu.