Combine elements to lists
Learn in this tutorial how to combine several elements to list.
---

Add your first element
Select a page, turn on editing mode and tap plus to add a new element (we choose a new todo note):
---
Append additional element
Select the created element and tap on the + button to append any new element from the list:
---
You have created a new list
Select the newly created list and move it around as a whole. Also edit the individual elements by tapping on the gear symbol.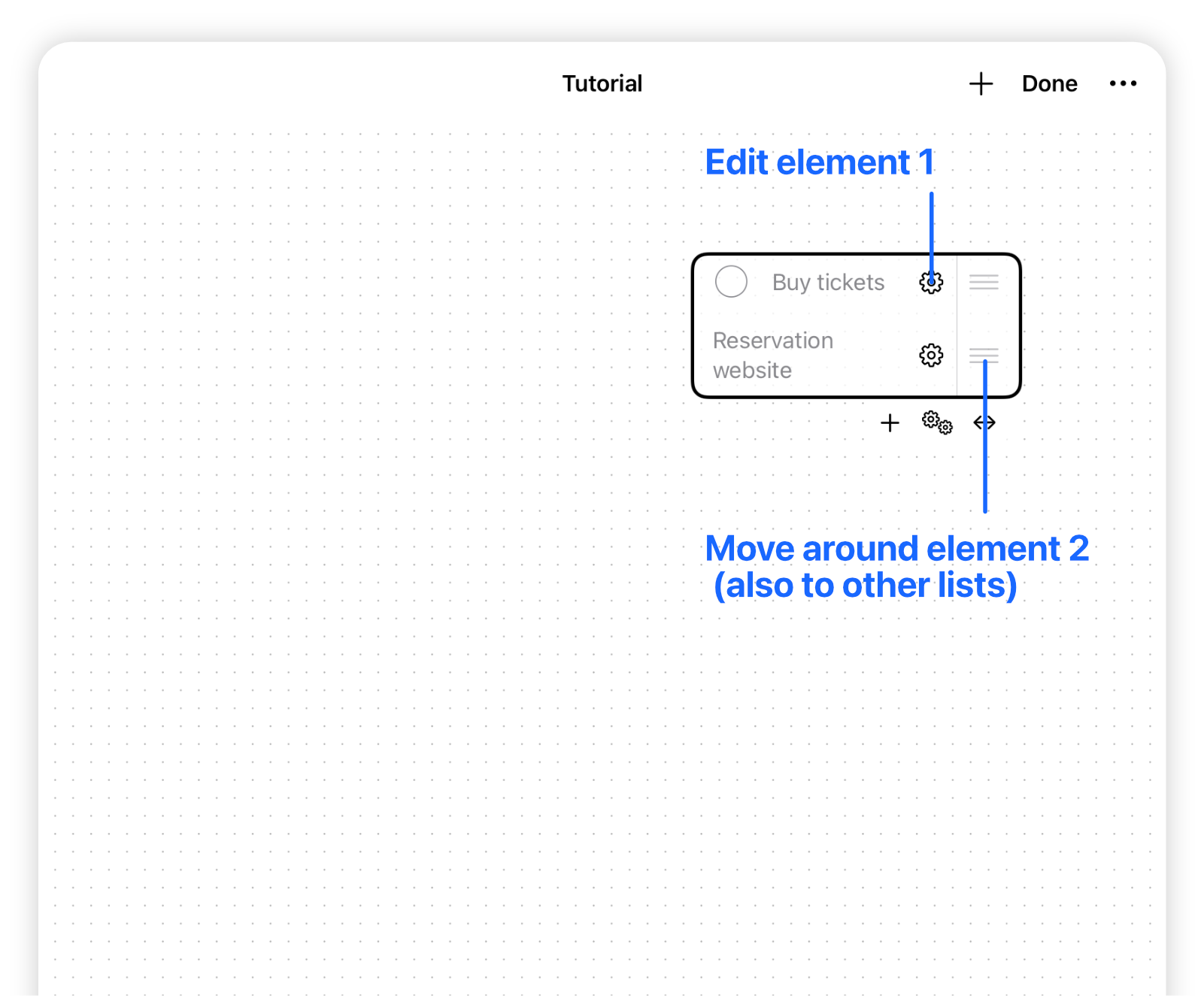 ---
Tip: Drag and drop elements between lists
When having more than one list, try to drag and drop an element to the other list. This might be useful for some use cases like a kanban-styled board.